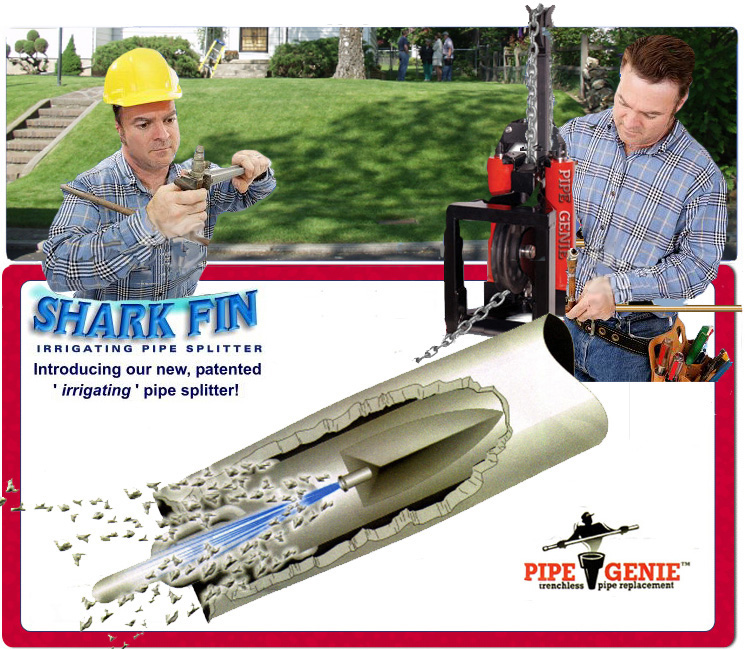 Our equipment is able to handle the toughest of jobs. We have done work for NASA, Chevron Oil, Children's Hospitals, Wal-Mart Retail and more. When you need to get the job done professionally, Pipe Bursting USA and Pipe Genie will let you get the job done - guaranteed.
Ten years of development combined with innovation, experience and the end-users needs in mind have made Trenchless Canada one of the leaders in underground trenchless technology. We believe operator-friendly, low maintenance Trenchless Canada systems feature the easiest and fastest setup and disassembly on the market, and quality that out-performs and out-lasts any other system currently available.
From 20-ton to 480-ton capability, there's a Trenchless Canada system for any challenge including jobs that have been abandoned by others! We have had customers return a competitor's equipment and purchase a Pipe Bursting system. They know they can't get paid if the job doesn't get done, and their Pipe Bursting USA system allowed them to complete jobs that could not be handled with other trenchless equipment.
Superior durability, simplicity and reliability are features that set Trenchless Canada apart and why professional contractors choose Trenchless Canada after assessing other systems. We want you to enjoy the success our customers experience by trying this equipment and invite you to call us before quoting your next pipe replacement project.
We'll put our money where our mouth is and are confident you will be amazed when you discover the new levels of speed and profitability a Trenchless Canada system will deliver, and we're ready to prove it!
All configurations come complete and ready to work. Please ask your sales representative for details about included components with each machine. Components vary according to specified use guidelines.